D.H. KRAUT, DVM
D.H. Kraut grew up in Litchfield Connecticut. He graduated from the University of Tennessee School of Veterinary Medicine in 2000. At veterinary school, he received an Award for Excellence in Toxicology and spent a summer on the Sioux Reservation in North Dakota on a mobile surgical team spaying and neutering pets. After working in Keene, NH and Farmington, CT, he purchased Litchfield Hills Veterinary Hospital in 2005. Dr. Kraut's goal is to continue expanding the surgical, oncological, exotic animal and diagnostic services at Litchfield Hills Veterinary Hospital. Dr. Kraut strives to make his practice a community-based hospital where clients can expect excellent medical care in a friendly supportive environment for their pet's health needs.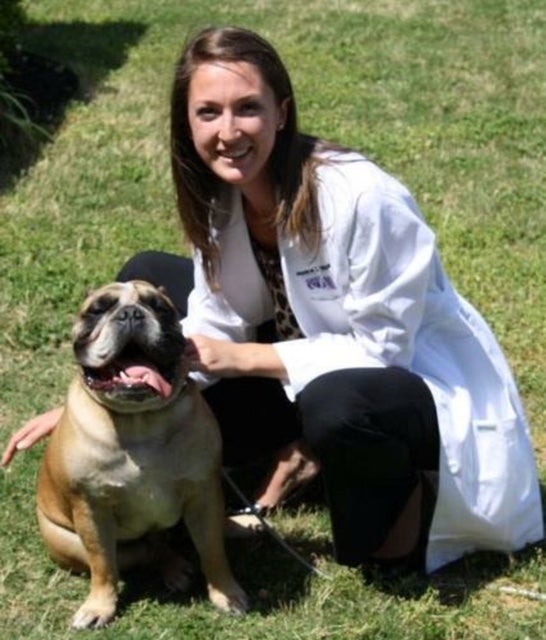 Jessica Forster DVM
Jessica grew up in Danbury CT and graduated magna cum laude from Oklahoma State University College of Veterinary Medicine in 2012. She went on to practice small animal medicine in Edmond Oklahoma before returning back to Connecticut in 2013. She lives in Farmington with her family and pets and began working at LHVH in August of 2017. Dr. Forster enjoys creating lifelong bonds with both clients and pets and looks forward to many years of growing with the community. In her spare time, Dr. Forster enjoys cooking, baking, gardening and spending time with her family.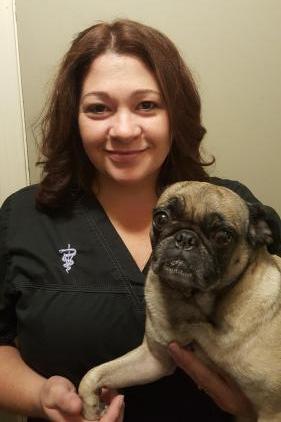 Amy
Amy started working in Farmington in 2001 and then came to Litchfield Hills in 2004. Amy attended the Veterinary Technician program at Northwestern Connecticut Community College and passed the veterinary technician national exam in 2006. She currently lives nearby with her husband, four dogs, and one cat.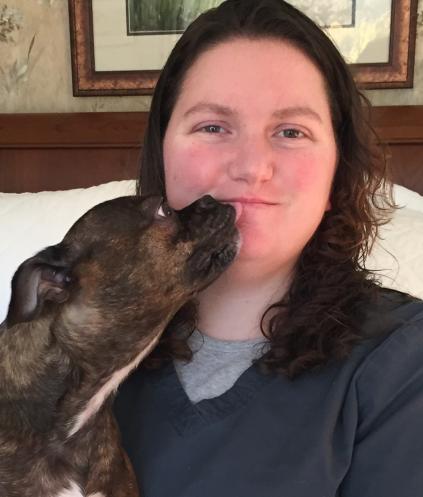 Erin
Erin started working at Litchfield Hills in 2002 while she was involved in the agriculture education program at Wamogo High School. She grew up in Burlington and now resides in Unionville with her husband, daughter, stepson, dog and cat. Erin received her Bachelor's degree in Biomolecular Science from Central Connecticut State University in the Spring of 2009.
Lindsay
Lindsay started working at Litchfield Hills in the spring of 2014. In 2015 Lindsay achieved her Veterinary Technology degree from Northwestern Connecticut Community College. She then went on to pass the veterinary technician national exam in August. She currently lives in Torrington with her five cats Nikki, Willie, Bill, Fred, and Tiberius.
Geoff
Geoff started as a part-time intern with Dr. Cavanna in April of 2013. After receiving a certificate of Veterinary Assistance from Tunxis Community College in 2013, he now works part-time throughout the week assisting the staff and doctors in the daily duties. He lives in New Hartford with his wife, dogs Bella, Zoe, Lily, Coconut and Potato the orange cat.
Sarah
Sarah is the newest addition to the Litchfield Hills family. Before becoming our receptionist she was a supervisor of a print and marketing department at Staples for 8 years. She currently lives in Unionville with her husband and two sons, cats named Toby and Tinker, and her two dogs Paisley and Moose.